Our volunteers are at the heart of what we do
From talking to people about their experiences of health and social care, to  updating our social media - volunteers are vital to our work. Whether you have a few hours to spare or are looking for a regular commitment, we've got a volunteering opportunity for you. 
Current volunteering opportunities
Take a look at our current volunteering opportunities
Engagement volunteers -
Help gather people's experiences of using health and social care services from all communities in Newcastle. 

Being a positive ambassador for Healthwatch Newcastle and uphold its reputation and values. 

Receive information from Healthwatch to be shared in your community or workplace. 

Refer people to Healthwatch to have their voices heard or be signposted to the correct service or information. 
Work with other Healthwatch volunteers and staff members to identify relevant community events and social groups in Newcastle. 

Help us to consult with local people through face-to-face, online or telephone surveys. 

Hold engagement and information stands in communities such as libraries, community centres, shopping centres, hospitals, GP Surgeries, and dentists. 

 Contribute to Healthwatch projects, planning and overall delivery through the collection, recording, and feedback of information.  

Attend any training relevant to your volunteer role. 
Who are we looking for?
We are looking for people that can engage with local communities and listen to their views. An interest in health and social care is beneficial, but not essential. 
We are looking for people who can demonstrate or would like to develop the following skills and abilities:  
Effective communication skills with the ability to ask questions and actively listen Enjoys meeting with and talking to members of the public 
Empathy towards people  

Able to work as part of a team Able to use social media platforms 

Organised and reliable with a flexible approach who can work independently 

Understand confidentiality and comply with GDPR principles A strong commitment to equality and diversity 
How will we support you?
We want you to have an enjoyable and rewarding experience volunteering for us. You will be supported by a staff member throughout your time with us.  
We also offer a range of benefits including: 
Healthwatch Gateshead or Newcastle volunteer handbook 
Regular contact and volunteer networking meetings 

Full training, including an induction to Healthwatch 

Reimbursement of reasonable travel expenses 

An invitation to our annual celebration event  

Acknowledgement of your work in our annual reports and publications 
Promotion of your achievements through our social media channels 

Featuring volunteers on our website 

Volunteers who have completed will be Offered a reference on request (Upon completion of 12 volunteering sessions for six months or more) 

The opportunity to build a portfolio of work that may be used for future education or career purposes. 
How much time is involved?
Our volunteering roles are flexible and fit around your schedule. Ideally, our local Healthwatch Volunteers would be able to make a regular commitment to the role on a weekly or monthly basis, but this role can also be ad-hoc to suit your lifestyle. We will always work closely with you to ensure your volunteering role fits with your other personal and social commitments.  
How to apply
You can apply for this role by filling out our online application form https://www.smartsurvey.co.uk/s/Healthwatchvolunteerapplicationform/   For more information please contact our Volunteer and Engagement Officer, through info@healthwatchnewcastle.org.uk or call us free on 08081789282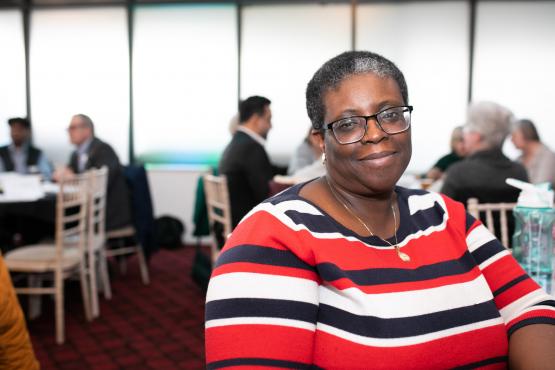 Get in Touch!
Not found a role that suits you? We're always keen to hear from people who have new skills to offer us, if that's you, get in touch. 
Get in touch
Talk to us about our volunteering opportunities and we can work with you to find something that suits you.