GP referrals – what is a referral?
When you need specialist NHS support, like hospital tests or treatment, you often need a referral from your GP first. Find out what this includes and what to expect.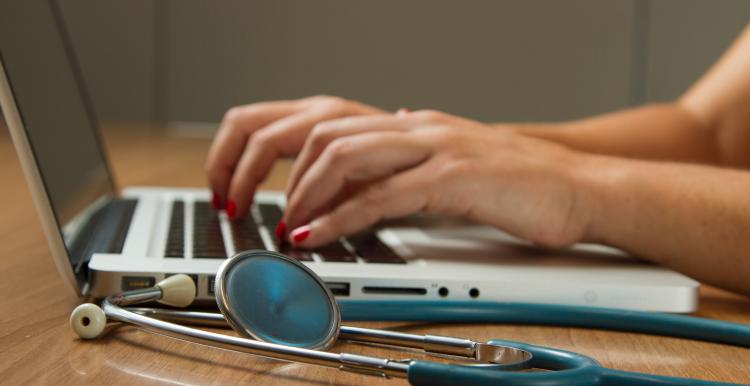 What is a referral?
Your GP is often the first person you speak to when you have a health issue or you're worried about symptoms. GPs and other health professionals at the practice are highly skilled and can offer medical advice, provide diagnoses and prescribe medicines for lots of common conditions.
Your GP might think you need to see another healthcare professional for specialist tests, treatment or care. This is known as a referral.
Examples of referrals could include:
Scans or tests for a diagnosis of a condition or health issue
Wellbeing services, like smoking cessation or diabetes management
Physiotherapy
Minor surgery
In most cases you need to see your GP to get a referral to another NHS service. Other healthcare professionals might make referrals too.
You can also sometimes self-refer to further NHS support, like mental health talking therapies.
What can you expect?
Usually, specialists will only see people when they've had a referral from another professional. Some services accept self-referrals, and you can ask someone from your GP's practice or look for local NHS services online if you're not sure.
The person who makes the referral should:
Talk to you about why they want to refer you and what tests or treatment they think should be carried out. You can always ask questions be involved in any decisions about your health.
Give you a choice (where possible) about where and who you can be referred to, with information about the hospitals and doctors working there
Give you information on the referral letter about how to make an appointment as each service uses different ways of arranging appointments – sometimes you need to make the appointment yourself, sometimes you will get a letter in the post. If you're not sure, it's okay to ask.
What are people's rights?
The NHS Constitution for England states that:
Everyone has the right to access NHS services
No-one will be refused access on unreasonable grounds
People have the right to receive care appropriate to their needs and preferences
No-one should be unlawfully discriminated against when trying to access services on grounds of gender, race, disability, age, sexual orientation, religion, belief, gender reassignment, pregnancy and maternity, or marital/civil partnership status
The Constitution also states that once you've been referred, you have the right to start some treatments within a specific timeframe. This time starts from the day your appointment is booked, or when the hospital or service received your referral letter. These timeframes are:
18 weeks maximum for a first appointment for elective/routine/planned/non-urgent consultant-led treatment
Two weeks maximum to see a specialist for suspected cancer
The NHS also states that in terms of choice and preference, you are entitled to ask for a referral for specialist treatment. However, the final decision will always be down to your GP or the hospital doctor responsible for your care. If you have been denied a referral you are also allowed to seek a second opinion from another doctor.
What's your experience?
Have you or a loved one recently asked for a referral from a doctor to another NHS service? We want to hear your experience and how easy it was to get the specialist care you need. Please take a few minutes to fill out our online survey to help us understand your experience.
Tell us your experience in in our GP referral survey
Get in touch if you need the survey in another language or format.