Our Committee
The Healthwatch Newcastle Committee is responsible for the governance and strategic direction of Healthwatch Newcastle. Each member has a keen interest, understanding, and knowledge as well as specialist skills in health and social care. Some have a professional background, others come to us with personal experience – some bring both. We relish input from a wide variety of people so that we can truly represent our region and its diversity.
The role of the Committee is to:
Provide leadership and strategic direction to Healthwatch Newcastle.
Act as ambassadors for the organisation.
Promote good governance.
Oversee performance of the organisation.
Encourage participation in Healthwatch Newcastle so every voice is heard.
Would you like to join us?
Please consider becoming a Committee member. This is an unpaid role but we reimburse travel and carers' expenses. Please contact us if you'd like to know more.
Our Committee
Dr Terry Bearpark
Healthwatch Newcastle Committee Chair 
Terry joined the NHS in 1992 with responsibility for developing quality improvement in primary health care in Newcastle via clinical audit. As the remit expanded to include the whole picture of health in a primary care setting, she developed her interests in organisational, service and people training and development as part of the wider quality improvement agenda. She developed the Practice Development Group as a one-stop shop to support local GP practices in any aspect of their work. This eventually expanded to include North Tyneside practices. When this role ended, Terry moved to Teesside where she was responsible for learning and development across the fledgling Primary Care Trust.
Terry later moved to the School of Health and Social Care at Teesside University where her remit concentrated on innovation for quality development and improvement across health and social care including training, and also looking at small business setups. People, service and organisational development to ensure high quality health and care services remain her passion.
Feyi Awotona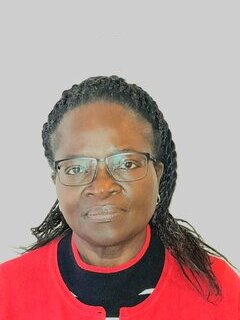 Newcastle committee and board member Feyi Awotona, is a retired Consultant Obstetrician and Gynaecologist with over 30 years experience in the NHS. Feyi is passionate about social justice and good governance. She believes that service users' needs and their experience of using services should be at the heart of health and social care provision. Feyi also brings to the Board and Committee the perspective of the BME community on health and social care services and her experience from being Trustee of local Charities. 
Alisdair Cameron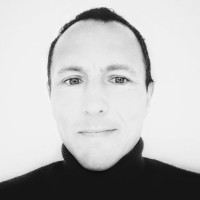 Alisdair Cameron has variously been an academic historian, a lawyer and a user of mental health services, in among stretches of generalised community activism. He is co-creator and co-director of the charity ReCoCo (www.recoverycoco.com) that mashes together bits of the NHS, great chunks of the voluntary sector, sprinkles on some community development and collectivism, then puts service users in charge and sees what happens. He is also Chair of Chilli Studios (formerly NAGAS), a trustee of RTRT and a board member of NSUN, the National Survivor User Network for mental health. He is also a guest lecturer for Northumbria, Newcastle, Teesside and Durham universities, responsible for various modules on involvement, engagement, Mad Studies, and mental health systems. 
Gill Clancy
Gill spent her working life in education, teaching music and English in Essex before returning to her home town of Newcastle, where she taught in both state and independent schools for 26 years. For many of those years she was also a teaching union representative and executive member.
Gill became involved in patient involvement in 2013, and was Chair of a local Clinical Commissioning Group engagement forum until 2017. Gill believes strongly that true patient-centred care requires patient voice input at all stages of NHS planning and campaigned strongly for fuller involvement in her time as Chair (no decision about you without you).
Gill is a keen musician and has been Treasurer of the Newcastle Bach Choir (one of the region's leading choral groups) since 2018.
Past Board papers
We make the papers for our public Board meetings available online. We also publish a summary of what was discussed. Check out our past meetings to read more.