Healthwatch Newcastle and Gateshead October Newsletter
October is going to be a busy month in the Healthwatch Newcastle and Gateshead office, as we're planning more outreach, engagement, and activities than ever before… we're out and about at a few events this month so come and meet the team!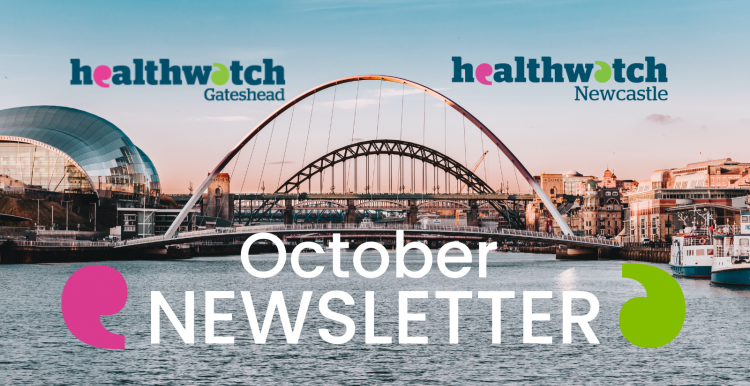 What we're up to
We've welcomed more new staff to the Healthwatch Newcastle and Gateshead team this month, with Lesley Tweddell, Natasha Smith and Hannah Farr in post to coordinate our community engagement and our lovely volunteers.
We've also said a fond farewell to Jess Bedward who's returning to her biochemistry background and going back to university to develop green energy sources. Best of luck, soon-to-be-Dr Bedward!
A message from Feyi Awotona, Chair of Tell Us North
Tell Us North, Healthwatch Gateshead and Healthwatch Newcastle said goodbye to our CEO, Siobhan O'Neil, on 31st August. Siobhan joined us in October 2020, we wish her well for the future.
We already have in place an Interim CEO, Phill Capewell who has been working as our Operations Manager since 2021. We are now in the process of recruiting a permanent CEO.  
Siobhan said, "I've worked with some great people during my time at Healthwatch. I'd like to thank all who support our work and wish everyone well in future endeavours."
We will continue to deliver an excellent service that is well informed by the views of users of health and social care in the community. I would like to say thank you to all our stakeholders, partners, staff, committee and board members, and most importantly the users of the health and social care services. Your views matter, and you play an important role in improving services."
Monthly Forums
Healthwatch Newcastle and Gateshead are launching a monthly online forum to share information about local and national health and social care services, news and views. We'll have guest speakers – to be announced! Our first forum will be on Zoom on Wednesday 19October from 6-7pm.
On Monday 10 October we'll be at Gateshead Central Library World between 11am and 1.30pm for World Mental Health Day.
On Wednesday 19 October we'll be available at Felling Food Bank from 10.30am until 3pm.
Finally (for now) we'll be at the Community Health and Wellbeing Fair at Newcastle Civic Centre on Saturday 22 October. Come along and meet us… we've also got a bunch of small furry creatures to give away. Meet Golden Gilda, Mary Mo Mossball, and Allan Pinkerton. Better name suggestions welcome!
Vacancies
We're recruiting for an Engagement and Involvement Officer post for Healthwatch Gateshead, to come and join the team at our office in MEA House (blended working available, but we're a lovely bunch and it's nice and warm in the office).
We're also still accepting applications for CEO of Tell Us North, which oversees Healthwatch Newcastle and Gateshead.
News and Views
Getting social care right starts with good information and advice
Healthwatch England have recently released the results of a poll which found that many people don't know where to turn when they need support from social care services. The people most seriously affected by this were overwhelmingly the people most likely to need those services.
What are people's experiences of urgent and emergency care?
Results from Healthwatch England's recent poll on people's experience and perception of emergency care services have been published. Overall, people have good opinions on the care they receive. However, there are seriously negative expectations about the kind of waiting times they expect in emergency care.
Going forward
We're launching campaigns to find out more about your concerns over the next few months – what works well and what needs to change in health and social care services across the region.
We're still taking responses to our Gateshead Caregivers' Survey which will be wrapping up on 10 October.
After that, as always, we want to hear your questions, suggestions, and experiences. We will be publishing the results of the survey as soon as possible.
We'll soon be launching further consultations on specific groups' experience of loneliness, on student mental health, and on people with autism's experiences accessing services.  
What's going on elsewhere?
October is packed with national and worldwide awareness events and campaigns, so keep an eye on our social media channels for updates and hot takes on subjects like:
https://www.blackhistorymonth.org.uk/
10 October World mental health day
11 October National coming out day
12-20 October Bone and joint week
18 October World menopause day
19/10 International pronouns day
22/10 International Stammering Awareness Day
We realise that's quite a lot… but if you spot anything important that we're missing please get in touch!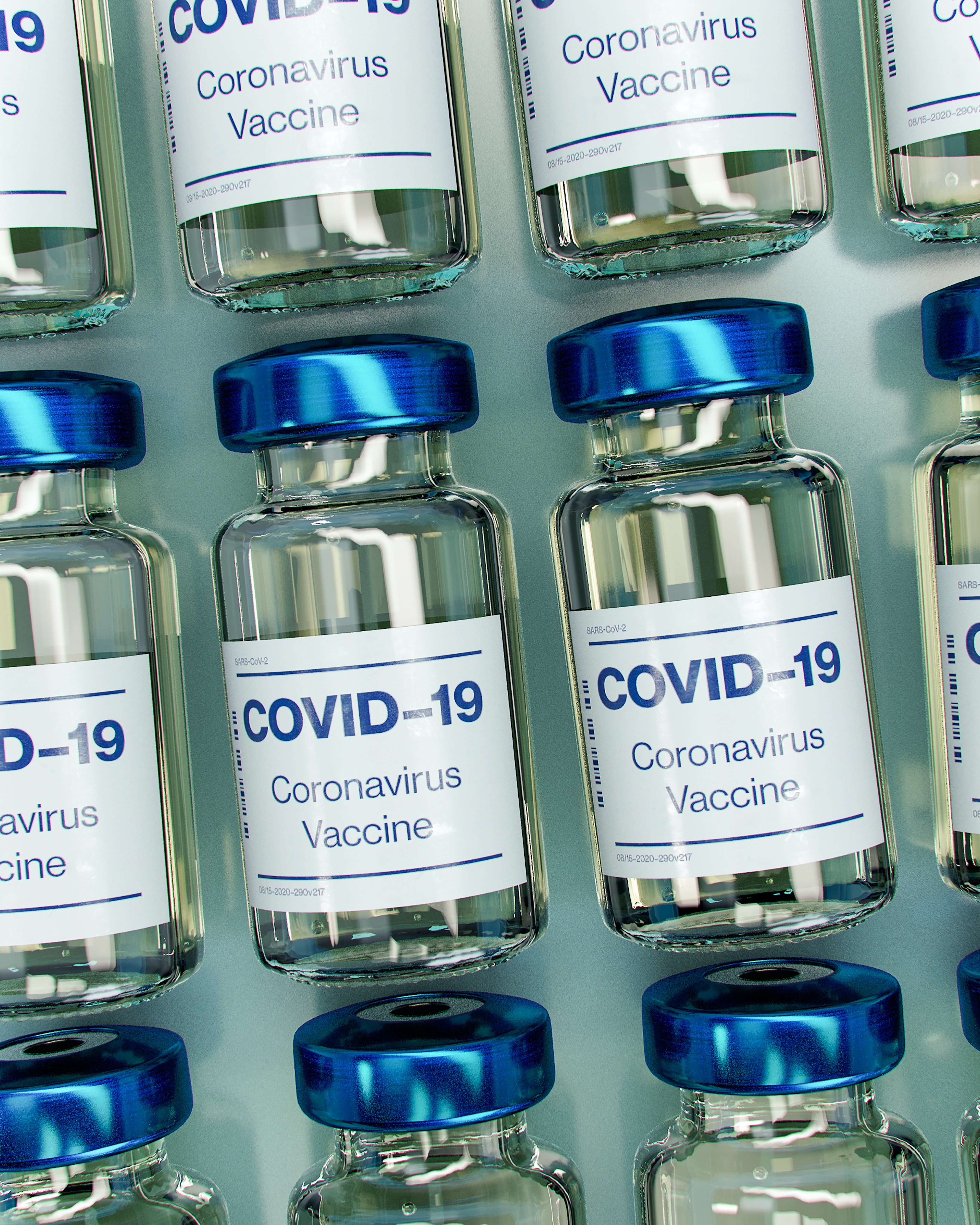 The autumn rollout of Covid vaccines is well underway. You're eligible for your booster if you are:
aged 65 or over
pregnant
aged 5 and over and at high risk due to a health condition or weakened immune system
aged 5 and over and living with someone who has a weakened immune system
aged 16 and over and a carer, either paid or unpaid
living or working in a care home for older people
a frontline health and social care worker
People who haven't had their initial course and first booster are always very welcome to come and get vaccinated.
Book a COVID-19 vaccination appointment online
or
find a walk-in COVID-19 vaccination site